迪士尼第二天遊記 Orlando Disney: Animal Kingdom
As my dear friends suggested, I'm gonna write my blogs in English.
Even though my writing skills suck, at least they can understand. Haha!
Maybe when they're tired of my poor desciptions, they will start to miss the beautiful unknown Chinese characters from my post!
The second park we visited was the Animal Kingdom.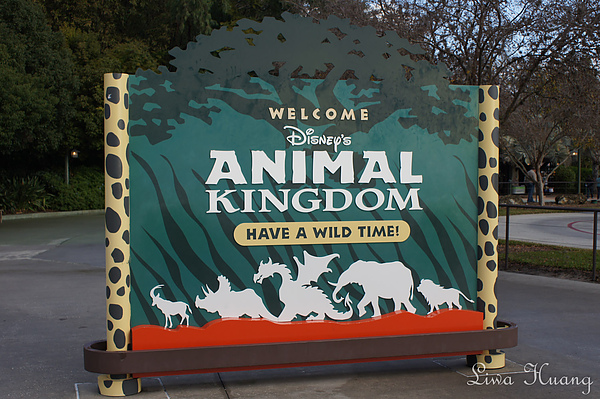 Just like falling in love, the second time comes easier and more predictable than the first time.
The reason why we picked Animal Kingdom as our second park was also the Magic Hour, which was from 5 to 8 pm.
There is certainly no fireworks here, or the animals will freak to death. haha

Before they actually opened the park, there was a greeting ceremony from Micky, Minnie & Pluto!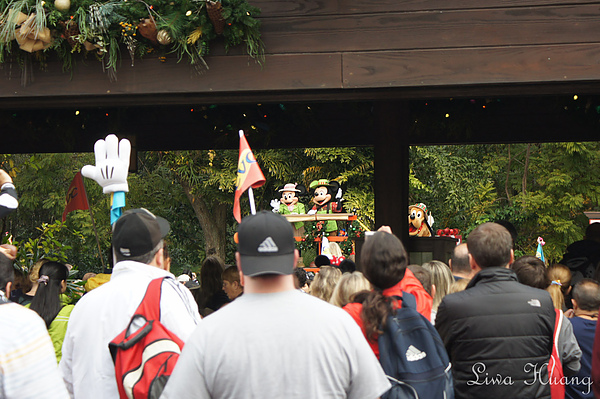 The signature/symbol of the Animal Kingdom is this, Tree of Life.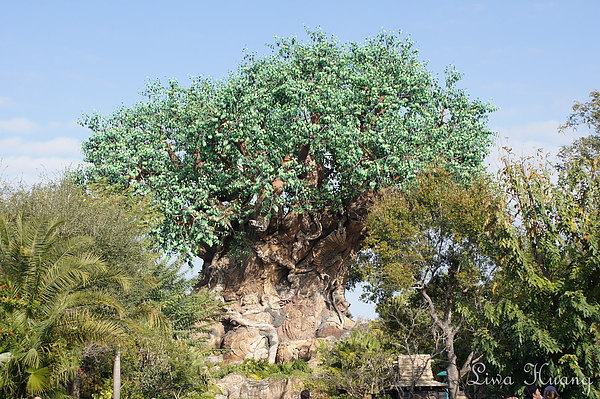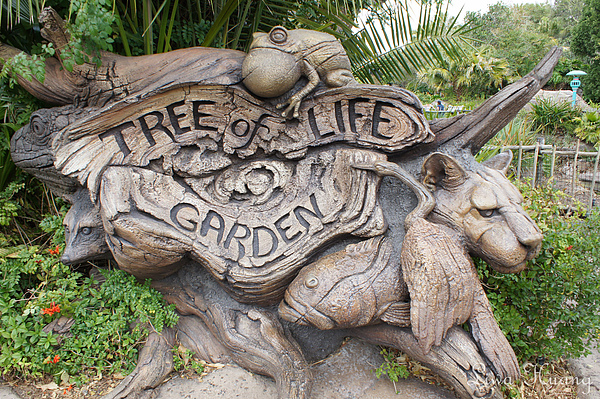 OK, now we have to talk about the real business….

Our schedule was as follows,
Got FP for Dinosaur->
Played the Expedition Everest-Legend of the Forbidden Mountain ->
Got FP for Kilimanjaro Safaris ->
Walked around and saw It's Tough to be a Bug! ->
Wandered through the Maharajar Jungle Trek -> Lunch ->
Experienced the Kilimanjaro Safaris ->
Walked the Pangani Forest Exploration Trail ->
Saw the show, Festival of the Lion King ->
Took pictures with Characters -> Joined Mickey's Jungle Parade ->
Saw the musical, Finding Nemo -> Played Dinosaur ->
Ate Smoked Turkey Leg -> (Played the Expedition Everest AGAIN!)
-> Shopped around -> Went home early! (around 7:30 pm)
Now I'm gonna comment on each facility/activity as I usually do 😛
Expedition Everest: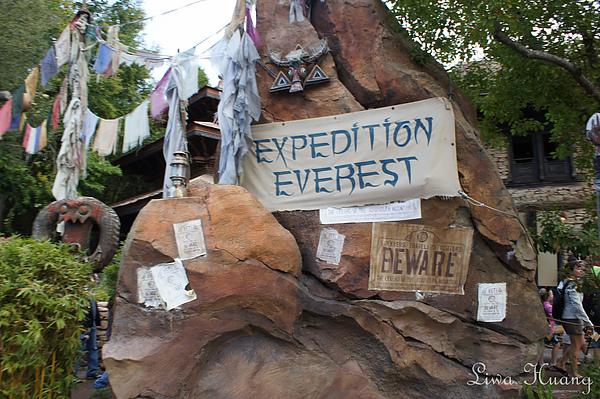 Basically it's an exciting high speed train(kinda roller coaster) with the fierce Abominable Snowman aorund you.
What makes it different and exciting is how the track was designed.
It takes you to a broken track, and when you're somehow confuesd, it will suddenly move backward rapidly in dark.
Then you're already freaked out, it starts moving forward to another track immediately.
OMG, that was sooooo exciting and interesting!!!
Even coward like me found it extremely fun! That's also why we took it twice! haha 😀
Highly recommended. 整個超刺激好玩的啦! (怕大家不想看英文了XD)
FYI, the Abominable Snowman: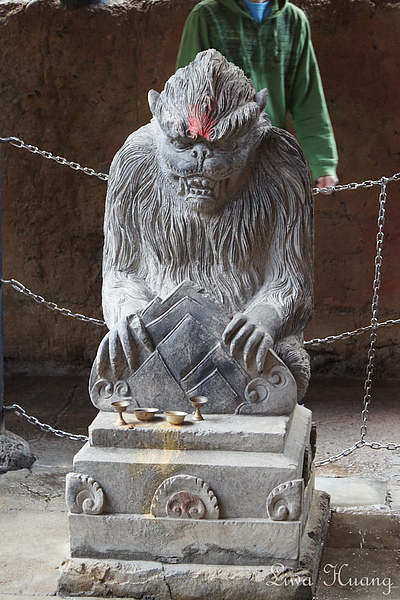 It's Tough to be a Bug: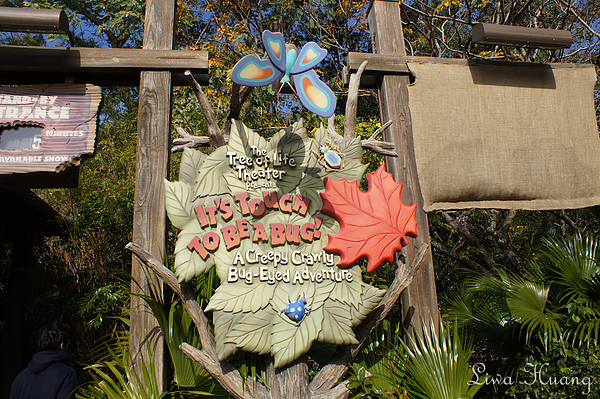 Oh~~ I love it!!! Don't miss it.
It's a 3D( or I'll say it's 4D because it offers some smell and touch…yeah, touch!!!) show housed in the Tree of Life.
Very funny and…. funny!!!! Terrific show! 這秀大概是我看過所有3D show裡前三好看的, 設計得真的不錯!!
Don't you love its funny-designed 3D glasses? Hilarious!!!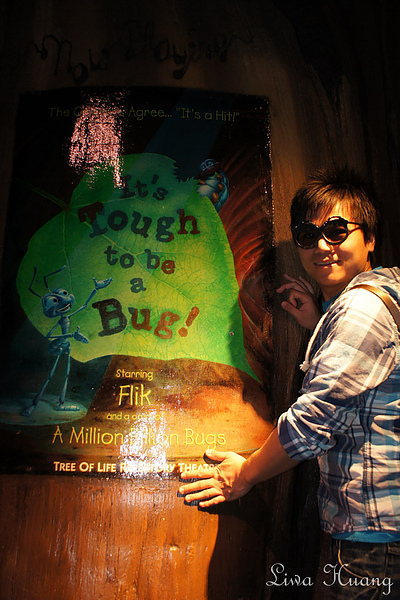 Maharajar Jungle Trek & Pangani Forest Exploration Trail :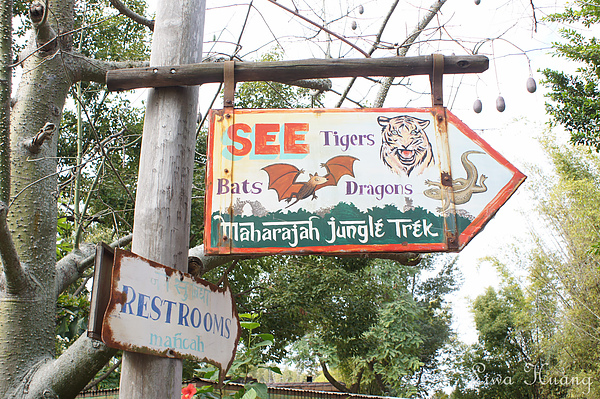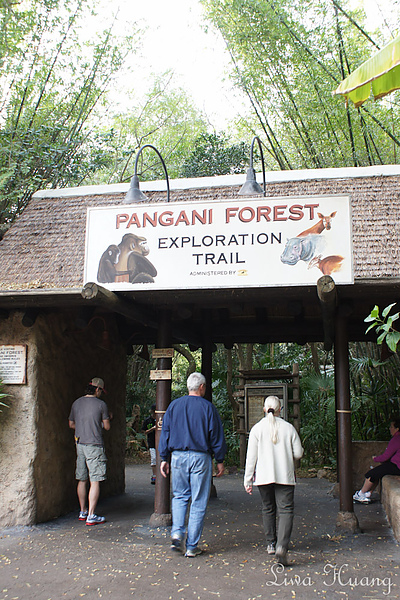 These two trails are similar to me.
They offer the places for you to discover the wild animals, such as tigers, komodo dragons, gaint fruit bats, gorillas, etc.
They're walking tours, so you can control your time and speed by yourself.
They're both nice, but I prefer Maharajar Jungle Trek more because you can feel like walking through the ruins of an anicient palace or something. (shown as below)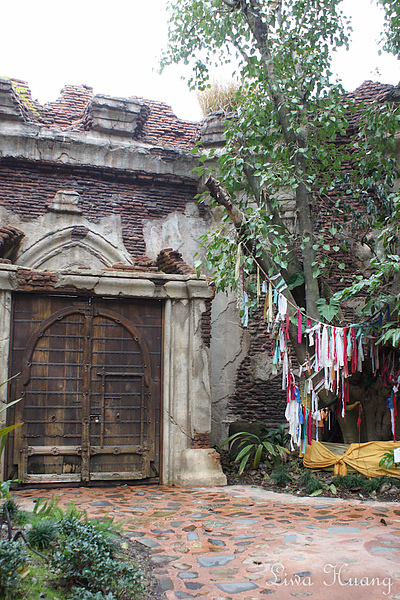 Kilimanjaro Safaris:
Have you ever been to South Africa?
I heard they'll take you to savannas by a Jeep, and you can enjoy being with the nature and animals instead of visiting the caged animals.
This Kilimanjaro Safaris is something like that. (I know it's way far away from the real one tho)
I personally enjoyed the 20-minute safari.
Sometimes it was bumpy and hard to grasp the perfect timing to take nice pictires of those cute animals.
However, it's also the fun part at the same time! haha…..
PS. FP要早點拿, 不然很容易被拿光喔!! 這算是還蠻熱門的行程~
I picked out some pictures I took from the three animal-seeing tours I just mentioned above: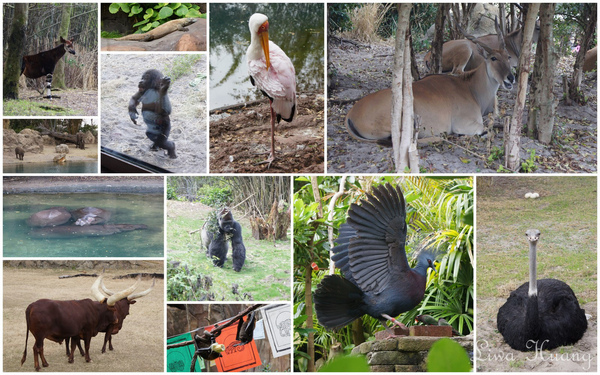 Among them, I love Okapi(中文不知道翻什麼?是四不像! 超可愛的啦) and Orstrich most.

btw, Okapi is the only one relative(?) of Girafee!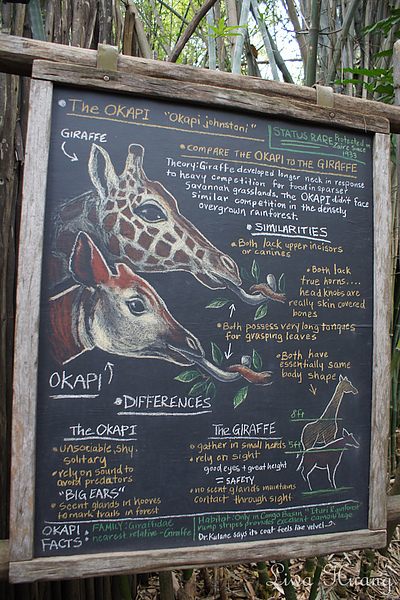 Festival of the Lion King: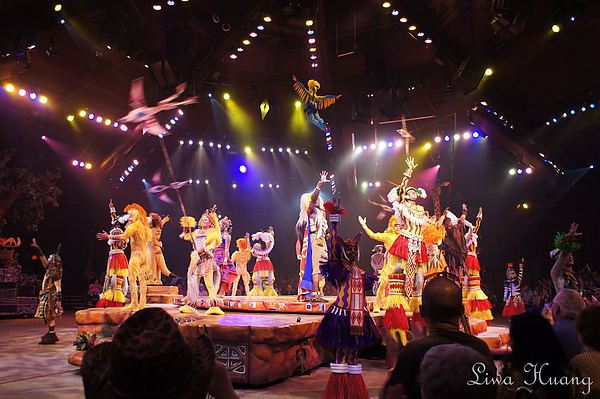 They have great voice and fancy customs!
It was a really enjoyable show, which can contain lots of people at the same time!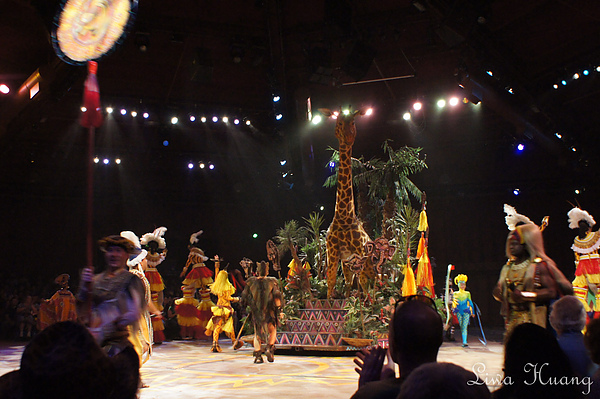 They'll send out the big and mobile(?) animals, like Pumbaa, Simba, elephant and Girafee.
There were also some interactive activities with the audience and children. Overall, quite inspiring!
Finding Nemo, the musical: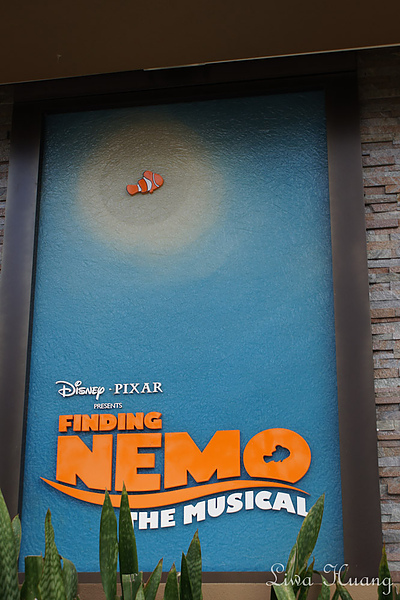 I bet many people don't know the real name of clown anemonefish, but you definitely will call it, Nemo~~~!!!
One of the reaons for why I have so many good memories in Disney is that they allow you to take pictures during the show.
Some requirements or changes may apply, but they won't forbid you to do that.
That is very generous and considerable!!!
As the pictures showed, it's undoubtedly a fantastic musical. (My crew fell asleep seriouly tho

)
They have great voice, nice stage design and properties.
I wonder it's better than some off-Broadway musical except that it's kind of kids story.
Highly recommended. 雖然看過電影, 但是這個音樂劇真的很好看喔!!! 個人比較喜歡這個大於獅子王~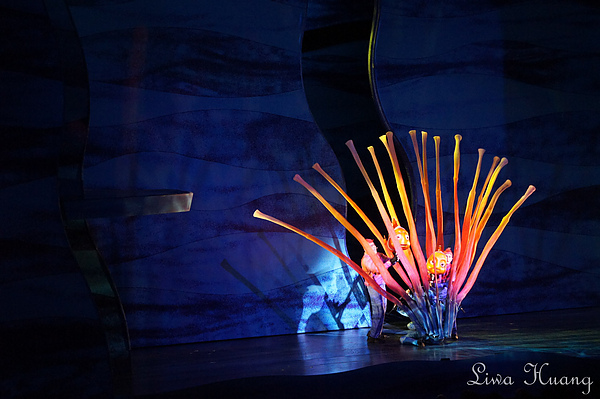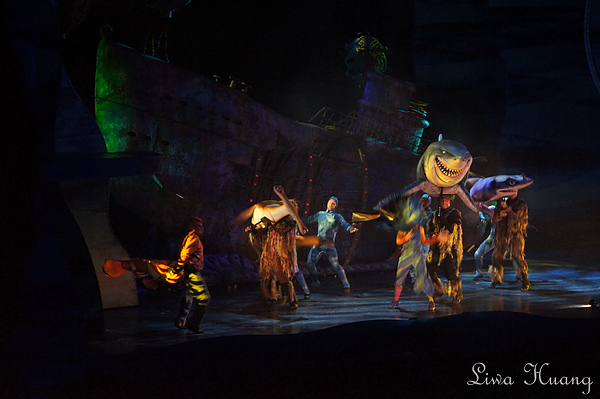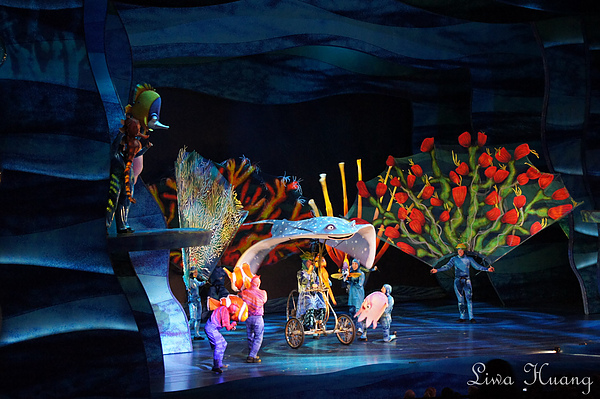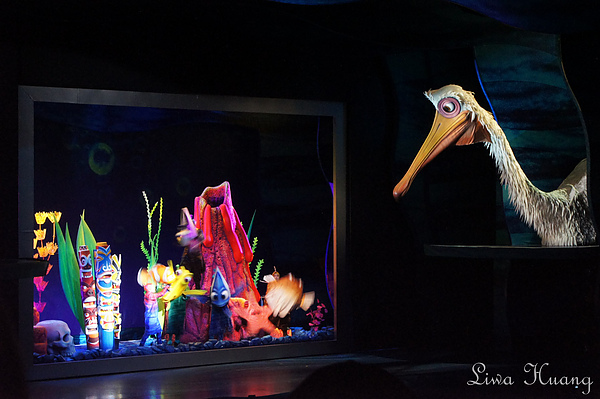 Dinosaur: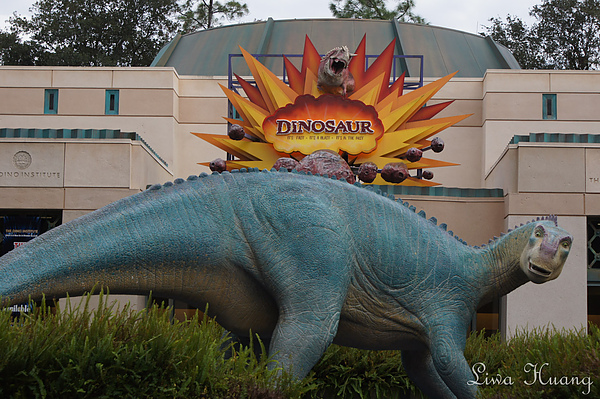 hahaha! Kinda forget what it was about…
I barely remenbered the whole journey, but it seemed something like an advanture of going back to the Dinosaur Age.
Kinda fun though… haha! (poor memory

)
Mickey's Jungle Parade: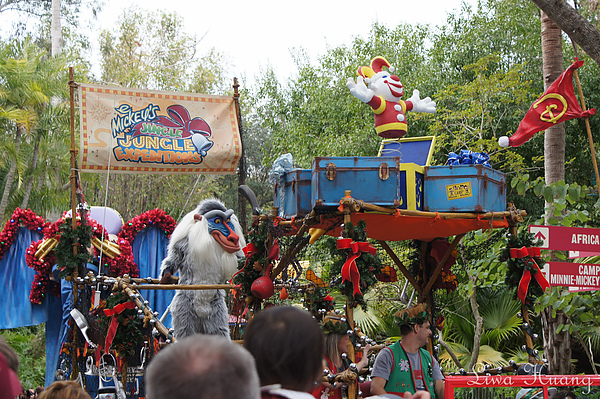 Disney's parade is one of the most-seen activities.

At least, I super loooooovvvvvvve it !!!!!

It's full of joyce and you can see lots of greeting characters at the same time!
It's the cheerful moments you'll never forget.
Each park has its own style, and the Animal Kingdom's is "ranger or explorer" style I guess.
My Minnie~~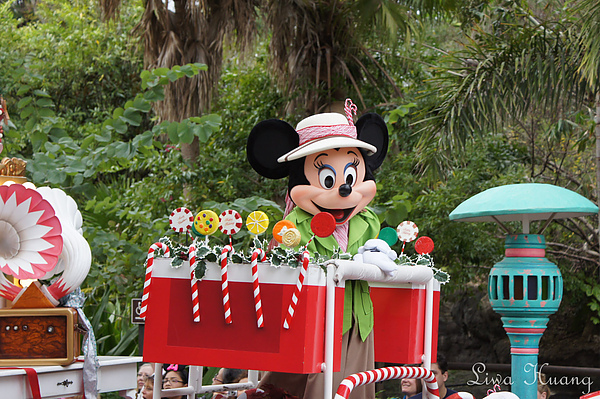 The VIP family weairng Goofy's hats are so adorable!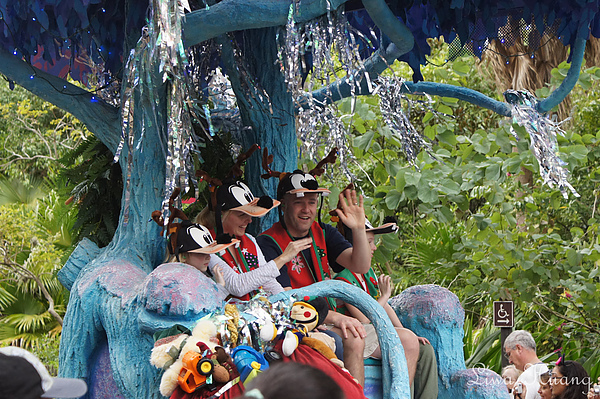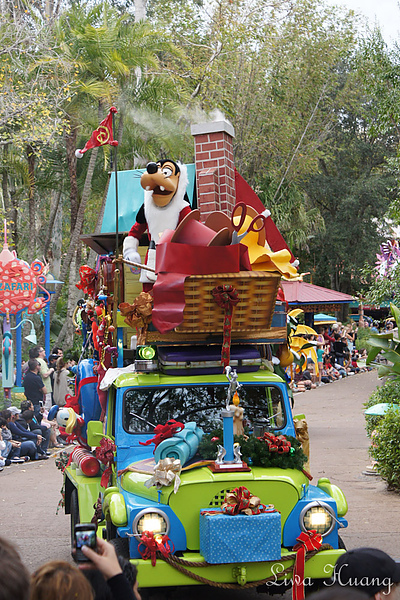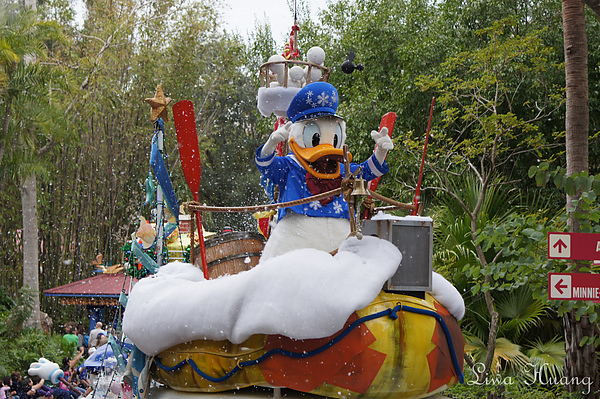 The only problem: Mickey's flag still stayed in 2010….sigh~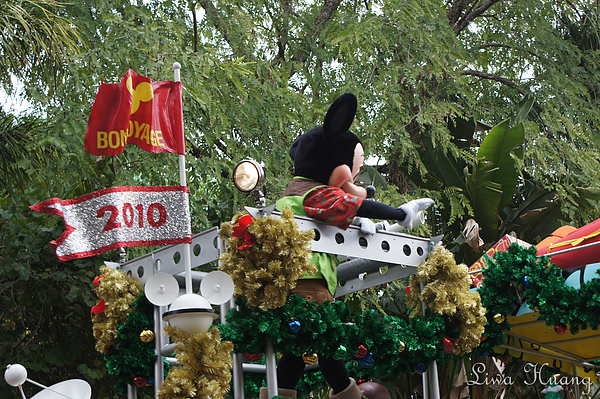 Character Greeting Trails & some character spots we ran into: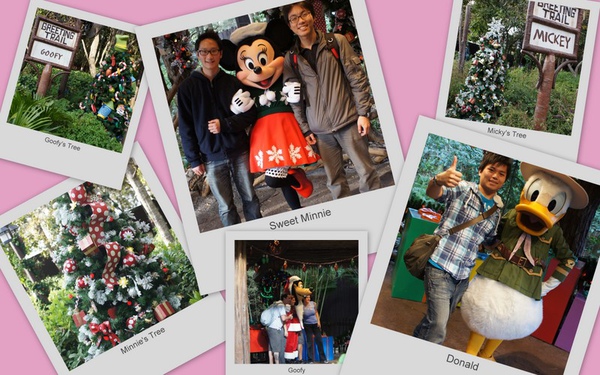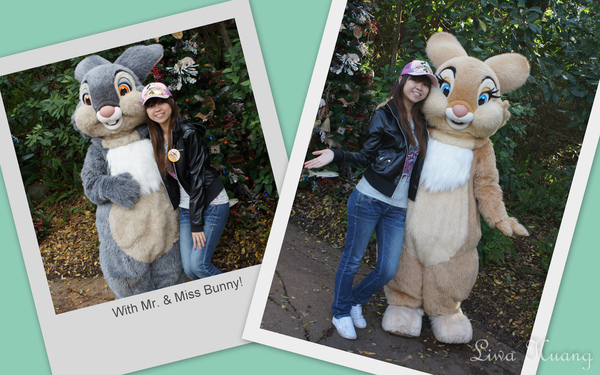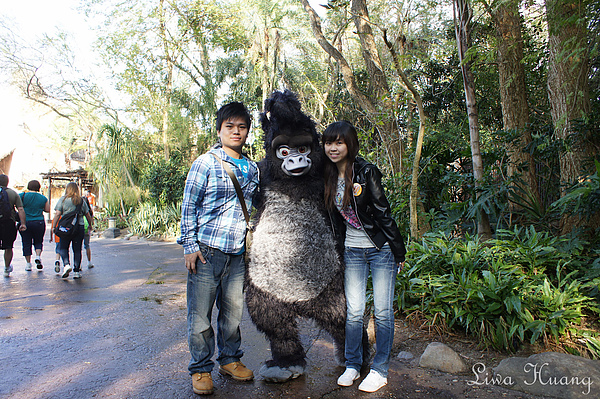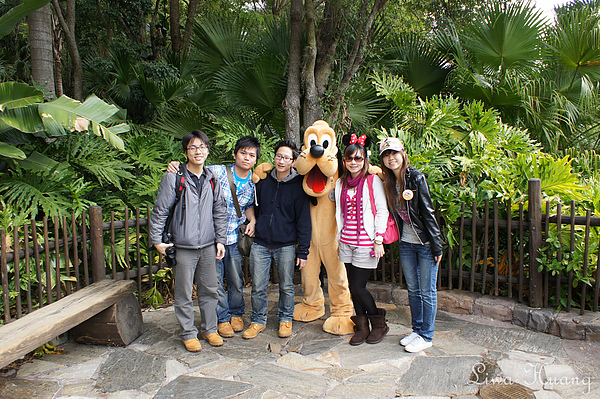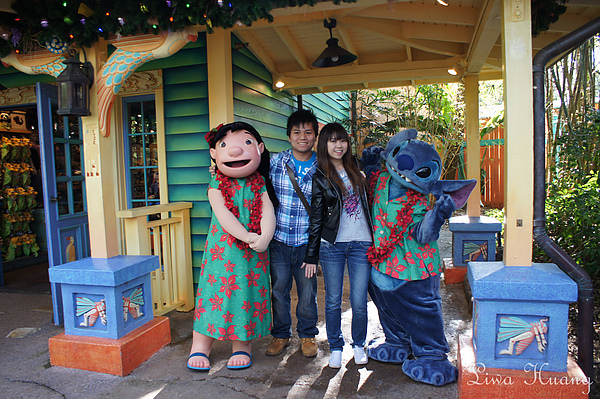 Other spots in the park: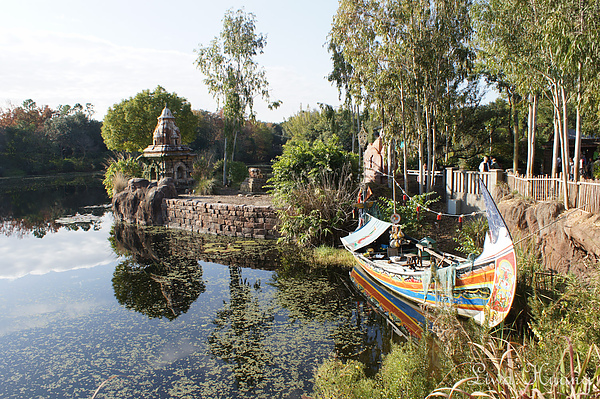 The Xmas tree for the Animal Kingdom. Has plenty of animal ornaments on it.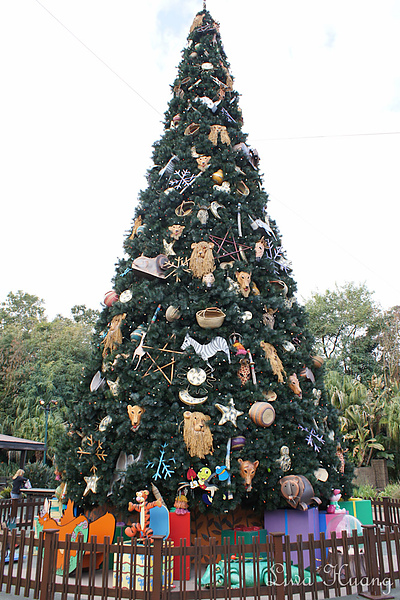 I love this minnie hair bang. I didn't buy it 'cause I'm not gonna wear it in the future very often.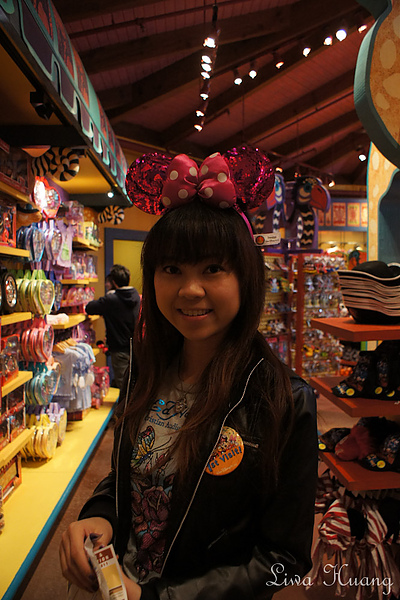 So, I bought a exquisite cap with a Shiny Minnie instead.
(It said, "Bling is my thing" on it. Totally my type!!! Decided to buy it once I saw it.)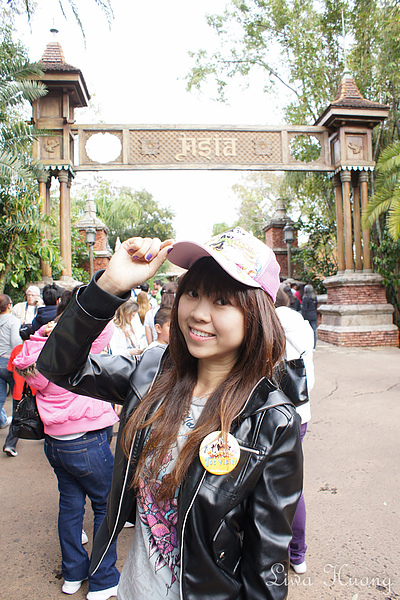 Lunch: (not really expensive. aorund $8~10 for each. tastes not bad)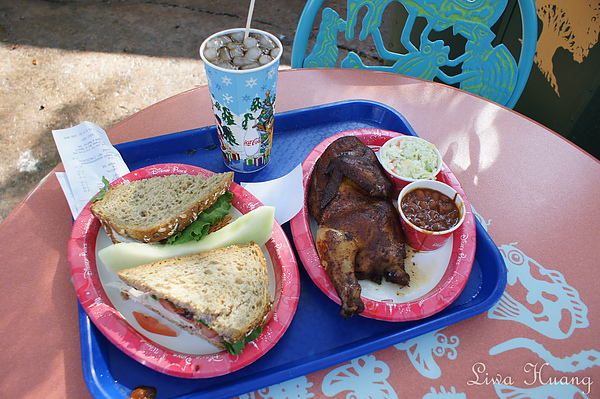 Famous Smoked Turkey Leg: (so huge that I'll recommend 2 people to share it. Very delicious!)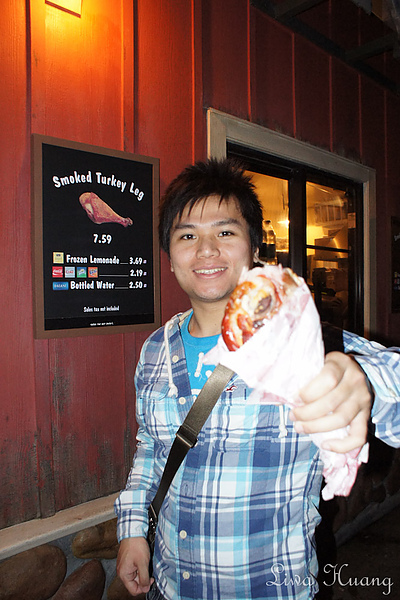 OMG, I never thought one day I can accomplish the task of writing blog in English…
I'm really proud of myself XD Yayyyyyyyyy!



(okay, I know it's no big deal. I'm that kind of person who satisfies easily.)
See if my next blog will be still in English? haha! I don't know yet.